UNDEFEATED 1.9 CYCLE DECK?! I'm SPEECHLESS!
Undefeated 1.9 Cycle Deck ft. Wen | CWA Mobile Gaming
Subscribe to Me: https://goo.gl/qFh722
Watch Next, Pro OWNS w/ Giant Goblin?! https://goo.gl/NSsuFu
Clash Royale's "pro tips" series continues on CWA Mobile Gaming. Today we'll welcome Brazilian pro player Wen representing paiN Gaming. He completed the "impossible" challenge. Going 12-0 in a Grand Challenge using a 1.9 Miner cycle deck! I was absolutely blown away that he was able to pull this off. I've never seen a faster cycle deck in my life. Enjoy the incredible gameplay guys!
*Shownotes*
►►WEN Player Stats/Profile – https://goo.gl/WAwLfj
►►WEN Twitter – https://goo.gl/Ja1fSn
►►WEN YouTube – https://goo.gl/4qm3vy
►►2.1 Bait Cycle – https://goo.gl/3SSnUX
*Join my discord community!*
►►www.discord.gg/cwamobilegaming
*Watch More*
►►Top 7 Broken/OP Cards of All Time – https://goo.gl/Q5oYss
►►Ranking all 40 emotes! – https://goo.gl/MrHhph
►►10 Cards That Level Doesn't Matter – https://goo.gl/oH2ZPC
I'm Proud to be a community partner with Bren Chong!
►► Instagram – https://goo.gl/jEcVu1
►► Twitter – https://goo.gl/c1u5V8
►►Check out my player profile: https://goo.gl/Ve4J1S
►►Top deck text guides: https://goo.gl/NJzUuG
#ClashRoyale #FastDeck #CheapDeck
►►DECK LINK►►
clash with ash wants to share a Clash Royale deck:https://link.clashroyale.com/deck/en?deck=28000011;26000010;26000030;26000032;28000008;26000002;26000049;26000038&id=VPU8G
Like the channel? Consider becoming a Patreon! Check it out here:
►►https://goo.gl/nh2VUM
I stream LIVE on Facebook 5 days a week here:
►►https://goo.gl/g9pQTC
THANK YOU to my tier 3 PATREONS!! LOVE YOU ALL!
– Noah McDiarmid
– Austin Hoover
– Mark Figueroa
– Richard Parnell
– Tyler Skinner
Social Media-
►►Twitter – @CWA
►►Instagram – Clash_With_Ash
►►Facebook – Clash With Ash Official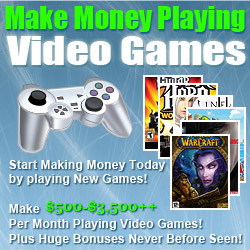 Source