SC Interview: Royal Giant, Elite Barbs, Game Balance, & more!
Supercell Interview on Balance Update | CWA Mobile Gaming
Subscribe to Me: https://goo.gl/qFh722
Watch Next, How Card Trading Works, https://goo.gl/rGZa7y
Clash Royale update is around the corner! Today we've already seen Giant Goblin Gameplay, detailed the new card trading system using Trade Tokens, and talked about changes to Clan War rewards and emotes in chat. Now I'll invite Supercell balance guru Seth aka TheRumHam onto the channel for an interview talking about ladder, Royal Giant buff, over-leveled Elite Barbarians, Goblin Giant, balance update philosophy, and much more! We'll even answer a few viewer questions! In the background I'll share Goblin Giant gameplay vs RadicalRosh using some of my early best decks using the new card! Enjoy!
►►TheRumHam Twitter – https://goo.gl/2FCkD8
►►RadicalRosh YouTube – https://goo.gl/oPafwj
►►How Trade Tokens Work: https://goo.gl/rGZa7y
►►More Goblin Giant Gameplay: https://goo.gl/wXJ8LB
*Join my discord community!*
►►www.discord.gg/cwamobilegaming
*Watch More*
►►Top 7 Broken/OP Cards of All Time – https://goo.gl/Q5oYss
►►Ranking all 40 emotes! – https://goo.gl/MrHhph
►►10 Cards That Level Doesn't Matter – https://goo.gl/oH2ZPC
I'm Proud to be a community partner with Bren Chong!
►► Instagram – https://goo.gl/jEcVu1
►► Twitter – https://goo.gl/c1u5V8
►►Check out my player profile: https://goo.gl/Ve4J1S
►►Top deck text guides: https://goo.gl/NJzUuG
Meet the CWA team!:
►►StatsRoyale Guides by Carl – https://goo.gl/X9p7ke
►►Patreon Management by Shajan – https://goo.gl/UKcL9u
►►Stream Management by KeaGirl – https://goo.gl/BVP56u
►►DECK LINK►►
Like the channel? Consider becoming a Patreon! Check it out here:
►►https://goo.gl/nh2VUM
I stream LIVE on Facebook 5 days a week here:
►►https://goo.gl/g9pQTC
THANK YOU to my tier 3 PATREONS!! LOVE YOU ALL!
– Austin Hoover
– Mark Figueroa
– Richard Parnell
– Tyler Skinner
Social Media-
►►Twitter – @Clash_With_Ash
►►Instagram – Clash_With_Ash
►►Facebook – Clash With Ash Official
Pick up your CWA swag here!!
►► https://teespring.com/stores/cwa-mobile-gaming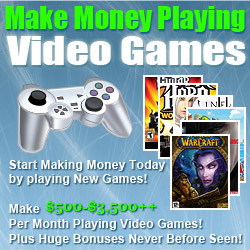 Source