*NEW* EASIEST ANTI-META DECK That's DESTROYING NOW!
Easiest Anti Meta Deck Now! | CWA Mobile Gaming
Subscribe to Me: https://goo.gl/qFh722
Watch Next, #1 Graveyard Deck in Meta, https://goo.gl/bcxvbz
Clash Royale's "pro tips" series continues on CWA Mobile Gaming. Today we'll take a look at a HOT new control deck that has been surging in popularity recently. It's an unorthodox mix of low and high skill cap cards that somehow just works! I've personally never played a Barbarian Hut Magic Archer deck but this one has me hooked! Enjoy in arena 9, 10, 11 and 12 along with Grand Challenges (as we'll watch played live with Seegs!). Good luck!
*Shownotes*
►►Seegs Twitter – https://goo.gl/6yzeKC
►►Seegs Twitch – https://goo.gl/TShTXs
►►Seegs Stats/Profile – https://goo.gl/zTWc61
►►DONATE to AUTISM SPEAKS here: https://bit.ly/2NCW4Su
*Join my discord community!*
►►www.discord.gg/cwamobilegaming
*Watch More*
►►Top 7 Broken/OP Cards of All Time – https://goo.gl/Q5oYss
►►Ranking all 40 emotes! – https://goo.gl/MrHhph
►►10 Cards That Level Doesn't Matter – https://goo.gl/oH2ZPC
I'm Proud to be a community partner with Bren Chong!
►► Instagram – https://goo.gl/jEcVu1
►► Twitter – https://goo.gl/c1u5V8
►►Check out my player profile: https://goo.gl/Ve4J1S
►►Top deck text guides: https://goo.gl/NJzUuG
►►DECK LINK►►
clash with ash wants to share a Clash Royale deck:https://link.clashroyale.com/deck/en?deck=26000054;28000015;26000050;28000000;26000049;26000057;26000062;27000005&id=VPU8G
Like the channel? Consider becoming a Patreon! Check it out here:
►►https://goo.gl/nh2VUM
I stream LIVE on Facebook 5 days a week here:
►►https://goo.gl/g9pQTC
#NewDeck #AntiMeta #ClashRoyale
THANK YOU to my tier 3 PATREONS!! LOVE YOU ALL!
– Noah McDiarmid
– Austin Hoover
– Mark Figueroa
– Richard Parnell
– Tyler Skinner
Social Media-
►►Twitter – @CWA
►►Instagram – Clash_With_Ash
►►Facebook – Clash With Ash Official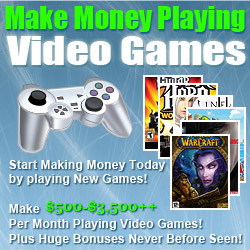 Source