MEGA KNIGHT DECK like you've NEVER seen before!
New Mega Knight Mirror Deck | CWA Mobile Gaming
Subscribe to Me: https://goo.gl/qFh722
Watch Next, Golem God LIVE!, https://goo.gl/mcLCJT
Clash Royale's "Pro Tips" series continues on CWA Mobile Gaming! Today we'll invite Soking, Team Queso pro, onto the channel to share his incredibly Mega Knight, Dart Goblin, Electro Dragon, MIRROR deck! We'll see if he can complete a grand challenge live using this incredibly weird but effective deck! Give this deck a try in the new meta on ladder trophy pushing or at tournament level standard and see if you can have success with it! Enjoy!
*Shownotes*
►►Soking Player Stats – https://goo.gl/UHHpMQ
►►Soking YouTube – https://goo.gl/gRRQTm
►►Soking Twitter – https://goo.gl/bKx1xH
►►Watch CRL World Finals here – https://goo.gl/u6gn8F
*Join my discord community!*
►►www.discord.gg/cwamobilegaming
*Watch More*
►►Top 7 Broken/OP Cards of All Time – https://goo.gl/Q5oYss
►►Ranking all 40 emotes! – https://goo.gl/MrHhph
►►10 Cards That Level Doesn't Matter – https://goo.gl/oH2ZPC
I'm Proud to be a community partner with Bren Chong!
►► Instagram – https://goo.gl/jEcVu1
►► Twitter – https://goo.gl/c1u5V8
#MegaKnight #MirrorDeck #SokingOP
►►Check out my player profile: https://goo.gl/Ve4J1S
►►Top deck text guides: https://goo.gl/NJzUuG
►►DECK LINK►►
clash with ash wants to share a Clash Royale deck: https://link.clashroyale.com/deck/en?deck=26000040;26000046;28000006;26000063;28000008;26000041;26000032;26000055&id=VPU8G
Like the channel? Consider becoming a Patreon! Check it out here:
►►https://goo.gl/nh2VUM
I stream LIVE on Facebook 5 days a week here:
►►https://goo.gl/g9pQTC
THANK YOU to my tier 3 PATREONS!! LOVE YOU ALL!
– Noah McDiarmid
– Austin Hoover
– Mark Figueroa
– Richard Parnell
– Tyler Skinner
Social Media-
►►Twitter – @CWA
►►Instagram – Clash_With_Ash
►►Facebook – Clash With Ash Official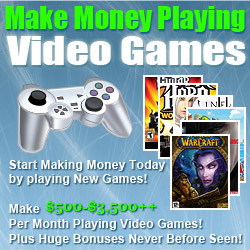 Source