ALL 8 NEW Clash Royale Black Friday EMOTES!
Take a look at the prince, dark prince, Valkyrie, and mini pekka emotes before you buy them in #clashroyale
💜BE A COOL NYTE CHANNEL MEMBER! http://bit.ly/nytejoin
EPIC New Video Up Next — https://goo.gl/tc6UeF
👉Into The AM MERCH SALES – http://bit.ly/2GIqeAv Code 'NYTE'
👾MY TWITCH Live Streams BE LIT: https://twitch.tv/nickatnyte_tv
How to be cool:
✅JOIN our FRIENDLY Discord https://discordapp.com/invite/nyte
✅SUBSCRIBE to Nickatnyte1 https://goo.gl/d6U7sn
✅SUBSCRIBE to Nickatnyte2 https://goo.gl/kJkhxp
✅Follow my twitter (verified plz omg) https://goo.gl/cRvsUg
✅Follow on Instagram if you want? https://goo.gl/EpZ2st
👕NICKATNYTE MERCH LINK https://goo.gl/N4vQmn
🎮G FUEL ENERGY 10% OFF Code 'NYTE' https://goo.gl/X1hNMa
BLACK FRIDAY SALE in CLASH ROYALE! HOW DOES IT WORK?
📦Send me anything.. here's the address:
Nickatnyte
310 Busse Hwy. Box 325
Park Ridge, IL 60068 USA
SUBSCRIBE to #nickatnyte today for trending #MobileGames and tons of gameplay reveals – https://goo.gl/d6U7sn
ClashRoyale Videos – http://bit.ly/clashroyalevideos
PUBGMobile & PUBG Videos – http://bit.ly/pubgmobilevids
Fortnite & FortniteMobile Videos http://bit.ly/fortnitevidz
BrawlStars Videos – http://bit.ly/brawlstarsvids
ClashOfClans Videos – http://bit.ly/ClashofClansNewVids
BoomBeach Videos – http://bit.ly/BoomBeachNewVids
Mobile Gaming (Android/iOS) Videos – http://bit.ly/MoreMobileGames
I use and recommend TubeBuddy to all aspiring YouTuber's & Streamers. The app and chrome extension provide tools like video SEO, productivity, search rankings, tags and keyword optimizations to make sure your videos reach the most people! Here's my personal referral link you can use to support my channel: https://www.tubebuddy.com/nyte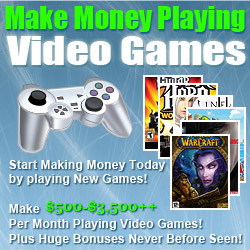 Source