1.9 CYCLE DECK vs HEAVY DECKS | FASTEST CYCLE EVER!
1.9 Cycle Deck ft. Surgical Goblin Diegob | CWA Mobile Gaming
Subscribe to Me: https://goo.gl/qFh722
Watch Next, 1.9 Cycle ft. Wen, https://goo.gl/jvWpxh
Clash Royale's FASTEST cycle deck returns! It's 1.9 Miner cycle, the same deck I shared Wen using to go flawless 12-0 in a grand challenge, is back as promised! Today we'll watch Diegob and Surgical Goblin, two team Liquid stars, dominate vs difficult matchups including Golem and LavaLoon! Enjoy this ultra cheap cycle deck, it's a TON of fun to play!
*Shownotes*
►►DiegoB Twitter – https://goo.gl/Hskvuh
►►DiegoB Twitch – https://goo.gl/6Rg49i
►►Surgical Goblin YouTube – https://goo.gl/XfZp5d
►►Surgical Goblin Player Stats – https://goo.gl/AoCwSn
►►Surgical Goblin Twitter – https://goo.gl/PDKpgy
►►Surgical goes 20-0 w/ 2.3 cycle – https://goo.gl/4TGdvq
►►Surgical Goblin best PEKKA deck – https://goo.gl/J9MA5d
*Join my discord community!*
►►www.discord.gg/cwamobilegaming
*Watch More*
►►Top 7 Broken/OP Cards of All Time – https://goo.gl/Q5oYss
►►Ranking all 40 emotes! – https://goo.gl/MrHhph
►►10 Cards That Level Doesn't Matter – https://goo.gl/oH2ZPC
I'm Proud to be a community partner with Bren Chong!
►► Instagram – https://goo.gl/jEcVu1
►► Twitter – https://goo.gl/c1u5V8
►►Check out my player profile: https://goo.gl/Ve4J1S
►►Top deck text guides: https://goo.gl/NJzUuG
►►DECK LINK►►
clash with ash wants to share a Clash Royale deck:https://link.clashroyale.com/deck/en?deck=26000010;26000049;26000002;26000038;26000030;28000008;28000011;26000032&id=VPU8G
Like the channel? Consider becoming a Patreon! Check it out here:
►►https://goo.gl/nh2VUM
I stream LIVE on Facebook 5 days a week here:
►►https://goo.gl/g9pQTC
#ClashRoyale #FastestCycle #ImpossibleChallenge
THANK YOU to my tier 3 PATREONS!! LOVE YOU ALL!
– Noah McDiarmid
– Austin Hoover
– Mark Figueroa
– Richard Parnell
– Tyler Skinner
Social Media-
►►Twitter – @CWA
►►Instagram – Clash_With_Ash
►►Facebook – Clash With Ash Official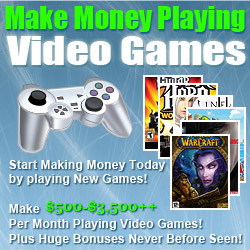 Source